Portrait of Housing Issues Experienced by Montreal Women
April 12th, 2019
Bloc text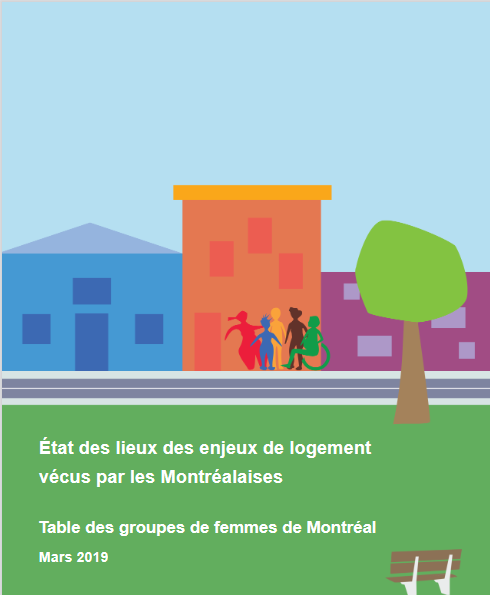 On March 28, 2019 the Table des groupes de femmes de Montréal organized a meeting on the topic of Women and Social Housing: Shelter, Safety and Community. Next Steps. We chose this occasion to launch the Portrait of Housing Issues Experienced by Montreal Women, produced by the  Table.
Multiple organizations work and intervene directly on housing conditions for women, including shelter organizations, some housing NPOs and advocacy groups. For several years, we have noted an increasing number of groups that recognize and work on housing issues experienced by women, and that this mobilization is centered around three main issue areas: sexual violence experienced in the home, homelessness, and social and community housing.
This document is intended to provide more detail on the specific experiences of women in the Montreal region so that it can be communicated to local and regional organizations and institutions, giving them the information they need to take action. Its content draws primarily on news articles, as well as reports, studies and publications from community organizations and public institutions. We also made use of statistical data such as information on the rental market from the Canada Mortgage and Housing Corporation, the 2016 Canadian Census, and the 2011 National Household Survey. Lastly, we surveyed our members to better understand their realities, concerns and perspectives on housing actions.
The document begins by providing context on the Montreal housing situation and the structural inequalities that influence women's housing conditions. It then moves on to briefly explain three issues influencing Montreal women's housing conditions: sexual assault experienced in the home, homelessness, and the needs and challenges linked to social and community housing. Finally, it concludes with a short presentation and analysis of political changes and opportunities present at the federal, provincial, municipal and community levels to improve housing conditions for women.
Community of Practice Member Login