Our deepest condolences to the loved ones of Yacine Diagne
July 26th, 2023
Bloc image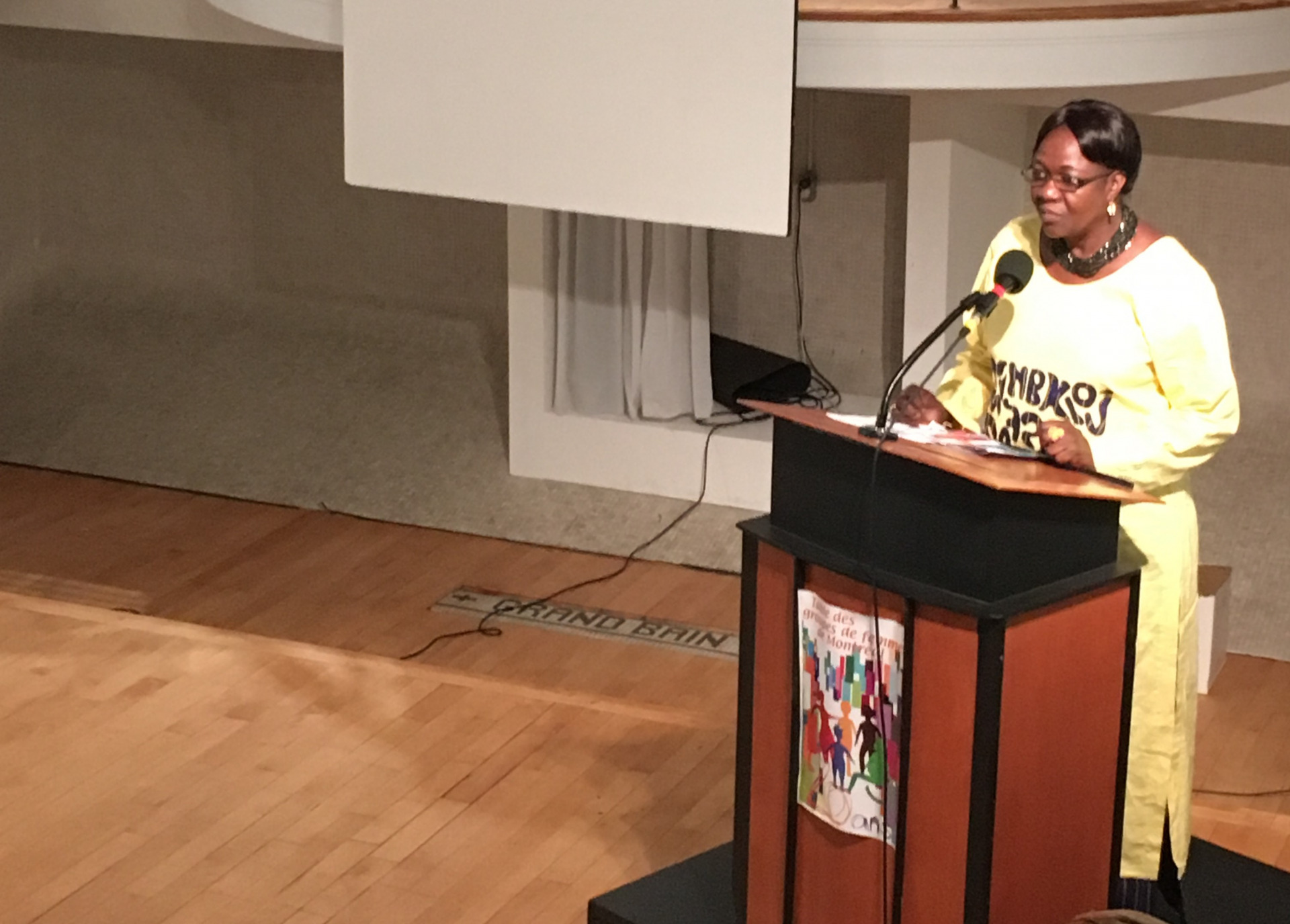 Bloc text
It's with great sadness that the members of la Table des groupes de femmes de Montréal (TGFM) learned the passing of Mrs. Yacine Diagne, president of l'Association des femmes de la Médina (AFEME). We would like to extend our deepest condolences to her loved ones and the members of AFEME.
Several members and workers of TGFM had the opportunity to meet Mrs. Diagne on multiple occasions, particularly between 2007 and 2012, as part of a partnership between our two organizations concerning women's civic participation at the municipal level. In 2016, on the occasion of TGFM's 20th anniversary, she honored us with her presence in Montreal.
A person of strong conviction and highly active in supporting women in the Medina and the city of Dakar, she advocated for gender equality throughout her life. Mrs. Diagne was an inspiration not only for women in Dakar but also for those in Montreal who had the privilege of knowing her.
Carole Benjamin and Anne Pasquier, former coordinators of TGFM
On behalf of Table des groupes de femmes de Montréal