Relations between Montreal women and police, private security and STM forces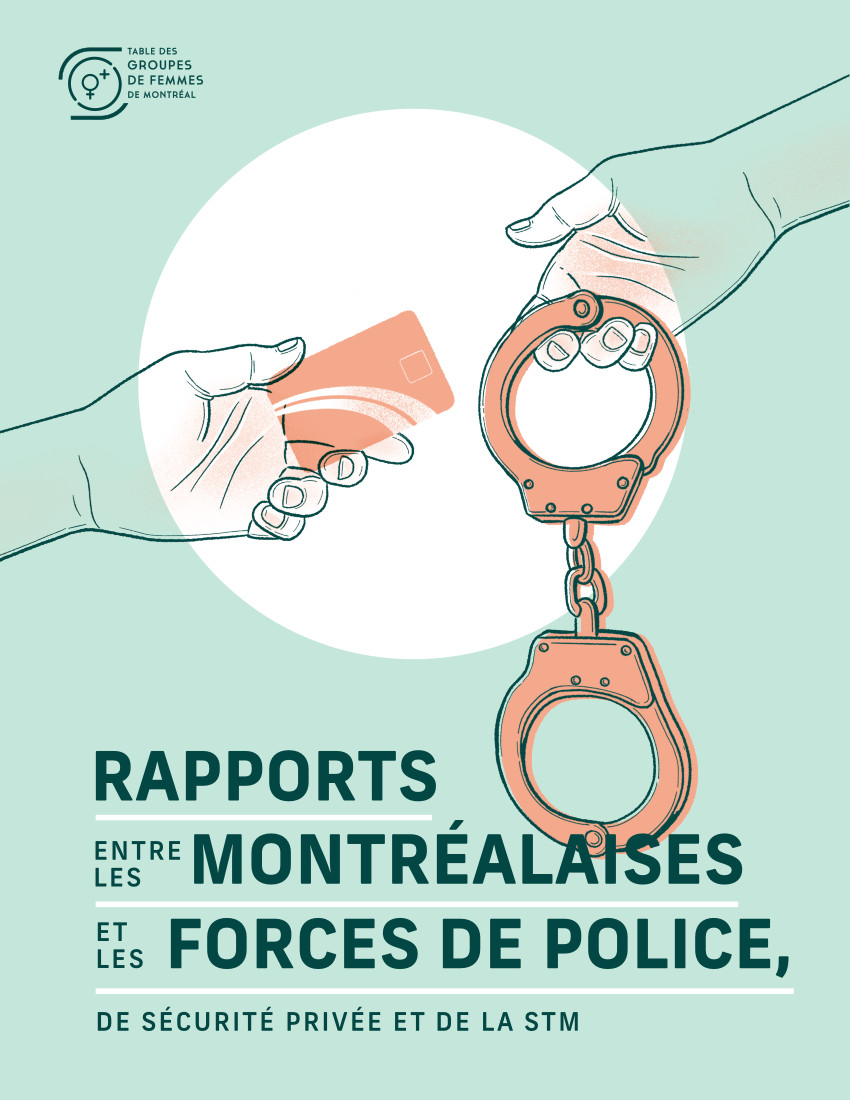 A translation of the report will soon be available
As a result of concerns expressed by member groups and the need to take a stand on certain policy issues, the Table has proceeded to develop a project called Feminist Perspectives on Police Profiling and discrimination.
This project seeks to understand the experiences and discrimination experienced by Montreal women in relation to police and private security forces. The focus is on women's groups at the intersection of oppressions. To do so, the Table favours an intersectional and anti-racist approach.
Since February 2022, this project has sought to understand the relationship between Montreal women and police and private security forces in order to better respond to women's needs. In the first phase of the project, we created a steering committee composed of 6 organizations, three member organizations (Passages, L'Institut F et Femmes du monde à Côte-des-Neiges) and three allied groups (La ligue des droits et libertés, RAPSIM et Hoodstock). Together, we set up actions to collect data: an online survey and focus groups.
Before embarking on the second phase of the project, we present the results of the focus groups and survey, which reached almost 600 people. The data obtained will enable us to direct our actions to better meet the needs expressed by Montrealers.
Download the report in pdf (French)

Download the infographic in pdf (English)
This project is funded by Women and Gender Equality Canada (WGE).