Open letter: Federal parties, make commitments for the Montréal women's right to the city
September 12th, 2021
Bloc text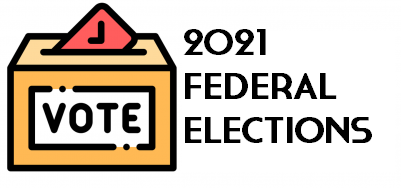 BY E-MAIL
Montreal, September 9, 2021
Mr. Justin Trudeau, Prime Minister of Canada and Member of Parliament for Papineau
Mr. Erin O'Toole, Leader of the Conservative Party of Canada and Member of Parliament for Durham
Mr. Jagmeet Singh, Leader of the New Democratic Party and Member of Parliament for Burnaby South
Mr. Yves-François Blanchet, Leader of the Bloc Québécois and Member of Parliament for Beloeil - Chambly
Ms. Annamie Paul, Leader of the Green Party of Canada
Today, I am writing to you on behalf of the Table des groupes de femmes de Montréal to ask you about your commitments. Our regional group's mission is to promote and defend women's rights. Our strength lies in our membership of about fifty local groups from various sectors of activity. This multi-sectoriality gives us access to diverse experiences, concerns and analyses.
We conducted a consultation last spring to identify Montreal's feminist groups' concerns and develop a vision for the city of tomorrow. We want all Montreal women to find housing, work, and transportation easily and live in neighbourhoods that offer a healthy, safe environment and a good quality of life. We want them to participate in the development of this city by launching initiatives and taking part in the debates and decisions that concern our living environments. However, many women, especially those at the crossroads of oppression, live daily with insecurity, violence, exclusion, ableism, profiling and poverty that violates their right to the city.
Grassroot organizations work concretely with these women by offering, for example, emergency shelter, employability support, recreational services, support groups and food assistance. We need government support to make the island of Montreal more inclusive, safer and better adapted to Montrealers in all their diversity. Many of our demands are addressed at the municipal and provincial levels. However, these levels of government need federal support, mainly to invest in infrastructure and social programs. We are calling on you today to address our four main demands.
First, we want investments to end the housing crisis and act to prevent women's homelessness. The housing shortage forces many Montreal women to live in housings that are too expensive, unsuitable for their limitations, too small or unhealthy, and even to stay with or return to an abusive person. In addition to affecting their health, this crisis hinders their ability to leave violent situations and shelters. What are your commitments to social and community housing, private housing renovation and affordability, universal housing accessibility and homelessness prevention? How do you plan to act to prevent gender-based violence and feminicide? Will you meet the commitment to set aside at least 25% of the National Housing Strategy for women's housing?
Secondly, we want investments to ensure that our neighbourhoods have shops, parks and green spaces, good cultural and recreational opportunities and local services. Various populations, including older women, women with disabilities, and racialized populations, are more exposed to pollutants and the impacts of global warming. Many women struggle to continue their education or return to the workforce because of the lack of subsidized child care. What will you do to support child care in our neighbourhoods? What are your commitments on environmental and climate issues? 
Third, we want investments to improve infrastructure for active mobility and provide accessible, affordable, safe and inclusive public transportation services across the island. Women are more dependent on public transit, and those who live in underserved areas are exhausted by it, especially as they experience street harassment. Too often, facilities pose barriers to people with limited mobility. What are your commitments to sustainable, safe and universally accessible mobility?
Fourth, we want to invest in social programs to fight poverty, promote access to employment and improve working conditions, especially in the care professions. Economic stimulus packages are creating many well-paying jobs that are predominantly male. What measures are you taking to ensure that the economic recovery benefits women?
The ball is in your court. Tell us about your commitments to equality and especially tell us how your party intends to act for the right to the city of Montreal' women.
Please receive, Sirs and Madams, the best regards from us all.
Caroline Voyer, President of the Table des groupes de femmes de Montréal